Our Chicago area law firm has extensive experience in the representation of banks, with an emphasis on resolving loans in default and distressed debt. We understand the difficult environment in which banks must now operate and understand the need for cost-effective, solution-based legal representation. We draw upon a wide array of approaches to resolve the issues confronted by banks when a loan becomes delinquent. Our services include the following:
Not all distressed loans should be addressed using the same remedies. We provide guidance regarding cost-effective remedies that have the best chance of success with respect to the particular loan in issue.
Additional legal services provided to banks include:
Our Chicago area law firm has an extensive background in real estate transactions and will provide effective and professional assistance at every stage of your transaction. The process of buying and selling real estate has become complex, and no two transactions are the same. The attorneys and staff at Ashack Law Group will provide personal attention to you and your transaction throughout the process.
The real estate services we provide include the following:
Ashack Law Group also can assist you with short sale transactions, which have become increasingly common. A short sale transaction is one in which the home is sold for less than the mortgage balance owed. We have represented buyers and sellers in numerous short sale transactions and provide experienced, efficient assistance to our clients in connection with short sale transactions.
Our law firm has substantial experience in representing sellers, buyers, and lenders in commercial real estate transactions in Illinois. Commercial transactions involve many different facets. Our experienced attorneys and staff provide personalized, detailed attention to our clients and their transactions, so that all aspects are properly and efficiently addressed.
The commercial real estate services of Ashack Law Group include:
Our attorneys and staff also are available to provide professional and effective representation in 1031 exchanges, short sale transactions, distressed property transactions, and acquisition of property in foreclosure.
A proper estate plan is of utmost importance in all phases of life. For families and individuals with minor children, an estate plan is crucial in providing for the custody and care of your children. For families and individuals who do not have minor children, a proper estate plan is the most important step that can be taken to protect your personal and business assets in order to pass them on to your loved ones.
Ashack Law Group, a Chicago area law firm, provides customized estate plans for people from all walks of life. We provide a large majority of our services on a flat fee basis so that you will have certainty as to fees and costs.
At our initial meeting we will review the approaches and solutions that best suit your particular needs. For many people, avoidance of probate is a primary concern. If appropriate, your estate plan can be fashioned using avoidance of probate techniques.
The estate planning services that we provide include:
We have an extensive background in estate planning and stay current with new laws and court decisions. Attorney James T. Ashack's credentials include an advanced law degree in taxation and advanced legal studies in estate planning. Our team's knowledge and experience allow us to guide our clients through their estate planning decisions so that they effectively plan for the care and protection of their loved ones and assets.
Probate & Trust Administration
Probate is a legal proceeding filed in a county courthouse for the purpose of administering the estate of a deceased individual. Administration of an estate is conducted by the personal representative of the estate and includes liquidation of assets, payment of debts, and distribution of net assets.
There are two main types of probate proceedings. The first is referred to as a testate proceeding, meaning the deceased left a valid will. The second is known as an intestate estate, meaning the deceased died leaving no will. The personal representative of a testate proceeding is the executor named in the will. With respect to intestate proceedings, the personal representative is known as the administrator who is typically a close relative of the deceased.
The duties of the personal representative may include the following:
The administration of a testate estate
is in accordance with the terms and provisions set forth in the will. With respect to an intestate estate, administration is pursuant to Illinois State laws of descent and distribution. Whether an estate is testate or intestate, only those assets which are owned by or titled solely in the name of the deceased are subject to probate proceedings. Assets which are owned jointly or which list a pay on death beneficiary are not subject to probate proceedings. Such non-probate assets transfer automatically to the surviving owner of the named beneficiary. Examples of non-probate assets include joint tenancy accounts, life insurance policies which name a beneficiary, and assets titled in the name of a trust.
Most probate proceedings are uncontested; however, contested issues arise in some proceedings. Contested proceedings involve certain disputed issues, such as the validity of the will or the legitimacy of claims by creditors.
Being a personal representative can be confusing and stressful. Ashack Law Group provides comprehensive legal representation of personal representatives in both uncontested and contested probate proceedings in Cook County and Will County. Our services include counseling the personal representative at all stages of the probate process so that the representative understands the process and that the proceedings are proper and efficient.
Certain types of estate plans provide for a trust, such as a Living Trust, as the primary estate plan document rather than a will. The main purpose of creating a Trust is to avoid probate. The person who creates the Trust is referred to as the Grantor. The personal representative of a Trust is referred to as the Trustee. The functions of a Trustee, after the death of the Grantor, are similar to the duties of a personal representative in a probate proceeding. However, the administration of Trust assets is private in nature, and probate proceedings are not required. It is important to note that only those assets which are titled in the name of the Trust, or which pass to the Trust by beneficiary designations, are subject to Trust administration. Assets intended to be subject to the terms of a Trust must be re-titled into the name of the Trust.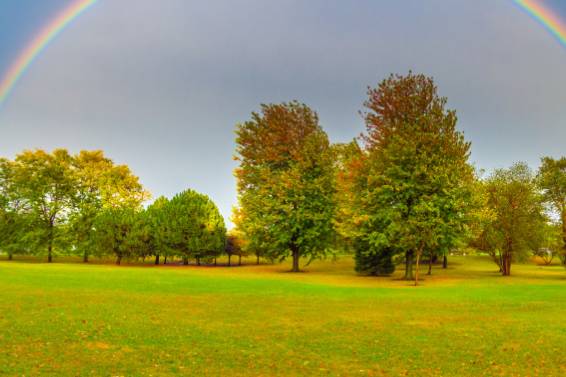 Ashack Law Group provides complete Trust administration services. As with probate proceedings, we counsel the personal representative, being the successor Trustee, at all stages of the administration process so that the process is understood and properly and efficiently executed.